IDA offered Rs 524 crore. Budget of:Sports complex will be built on Super Corridor, survey for flyovers at 11 major intersections
Posted Date: Jun 30, 2021, 18:13 IST | Posted By : DCNPL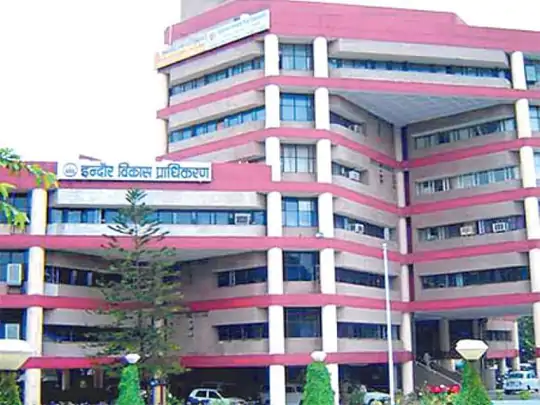 In the board meeting of IDA on Monday, Chairman (Commissioner) Dr. Pawan Kumar Srivastava announced the actual for 2020-21 and the estimated Rs 524 crore for 2021-22. presented the budget. A sports complex has been proposed on the Super Corridor in the budget. Similarly, feasibility survey will be done for the construction of fly over bridges at many intersections including Radisson, Bhanwarkaan, Vijay Nagar, IT Park.
According to Dr. Sharma, the budget of 2020-21 was Rs 395 crore, but due to the corona epidemic and lockdown, the real estate remained closed. Due to this, the interest of the people regarding the plots was less. Due to this the budget amount is Rs.286.05 crore. Stayed till However, in 2021-22 Rs 524 crore. Income of Rs.515 crore is proposed, while Rs. will be spent.
Feasibility survey for construction of flyover at Radisson, Bhanwarkuan, Vijay Nagar, IT Park
The process of feasibility study of intersections like Radisson, Bhanwarkaan, Vijay Nagar, IT Park, Musakhedi, Khajrana, MR-9, Gandhi statue etc. has been started. Feasibility survey will also be conducted at Lavkush, Mhow Naka and Depalpur intersections.
Sports Complex on Super Corridor
A sports complex will be built on the super corridor. Here facilities for cricket stadium, table tennis, badminton will be developed in the complex built on 13 hectares of scheme 151 and scheme 169-B.
Plantation in city forest and other places
Under the environmental improvement, plantation will be done in the developed city forest and other places in 7 hectares of land located in scheme 78 in Hariyali Mahotsav. 10 thousand saplings of 10 feet height will be planted here. 2.60 crore will be spent for this.
The developed scheme will be transferred to the Municipal Corporation
Scheme 97 (Reti Mandi), Scheme 113 (Kabitkhedi), Scheme 114 Part-2 (Piplyakumar), Scheme 135 (Tezpur Ghati), Scheme 155 (Chhota Bangarda), Scheme 78 Phase-2 (Niranjanpur) which is fully developed and such schemes in which some development work is left, will be transferred to the Municipal Corporation after assessing the amount spent in such schemes.
Crores of rupees have also been spent on these works.
5 crore for the development of Scheme 172. will be spent.
Multi is being constructed under scheme 136, 140 and 103 for middle and upper class. Here the flat is easily available to the needy, for this, a lottery system will be done for 50 percent of the flat.
The remaining 700 plots of the contracted housing construction cooperative credit institutions will be allotted according to the list of priority.
Scheme 169-A (MR-10, Naveen Bhauransala, Bada Bangarda) will be developed with an amount of 20 crores.
Under the master plan road, an amount of 55 crores will be spent for the development of the outer part of the 151 and 169-B super corridor.
Lalbagh Palace will be renovated. An amount of 0.10 crore will be spent for this.
The operation of the auditorium in Rajendra Nagar will be given to the institute.
RW-3 will be constructed to connect AB road with Ujjain road.
Construction of road from Laxmibai Nagar to ISBT, construction of MR 9 to Kanadiya road, construction of MR-12 and development of scheme 172.
A 30 meter wide road will be constructed from Bombay Hospital to Mahalaxmi Nagar at a cost of 5.75 crores.
Source: https://www.bhaskar.com/local/mp/indore/news/sports-complex-will-be-built-on-super-corridor-survey-for-flyover-bridges-at-11-major-intersections-128644860.html